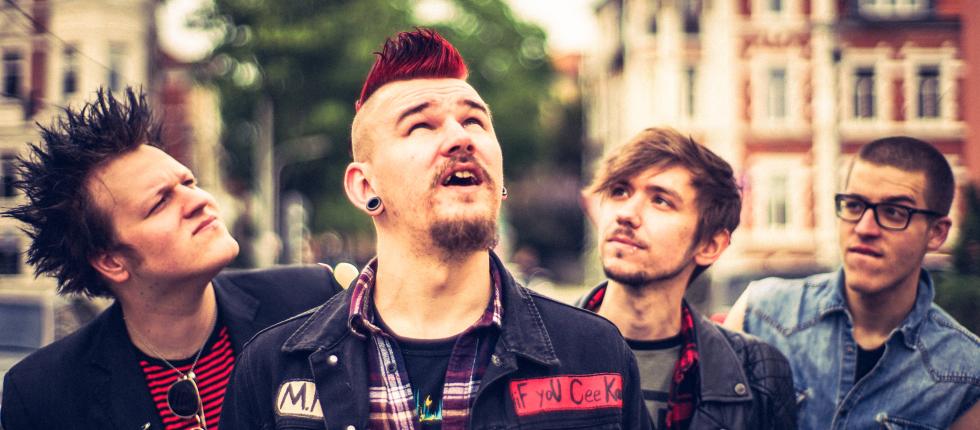 "We do punk rock, 'cuz it seems to be the angriest, filthiest and most honest way to play music. It's always about hangin' out with friends and havin' a good time. For us, punk is more than just music, it's an attitude!"
In 2015, Final Impact released their debut album, Turn the Page. What came next sounds intitially like any other typical band story - opening up for bands like DONOTS at Rock im Allerpark, shows throughout Germany, the Netherlands and Czech Republic, endless hours in a rancid rehearsal space and loads of beer. But this account does not do justice to the four punk rockers from a little town called Gifhorn at all. Lead singer Till, drummer Jonas, bassist jc and guitar player Phil have driven Final Impact to where they are today. On their second record, Dying 'Til We Care, the band has matured their sound to be more reflected, punchier and energy-driven. Along with their critical and very personal lyrics, which play the main role on the record, the guys have created a cohesive work of music that can confidently be called a new cure for punk rock in modern times.
With their new album, Final Impact proves that punk rock is able to ignite the car radio or home stereo. And that the guys are fun to watch on stage shouldn't be a secret by now.